The next digital revolution is coming in a big way and it is the Internet of Things. To put it simply, the Internet of Things (IoT) comprises of devices ranging from smartphones to plain sensors and wearables with all of them linked together. Just imagine, what if simple consumer gadgets like your hairbrushes, as well as industrial gadgets and machines are equipped with chips inside to gather and transmit data. Everything is now possible with IoT. The IoT devices create huge chunks of data which can be about anything from details regarding the temperature of engines to whether the door is shut or open to the smart meters.
Connected gadgets have become part of a scenario where each device interacts with other related gadgets in a setting that automates homes as well as industrial activities. Basically, IoT devices are supposed to work in sync for persons at home, in enterprises, or inside industries. The surge in the sale of smart speakers and TVs, smart appliances, playthings, or wearables all represent consumer connected gadgets. Likewise, the IoT devices catering to the industrial as well as for enterprises include security systems used commercially or those used to direct traffic and even weather.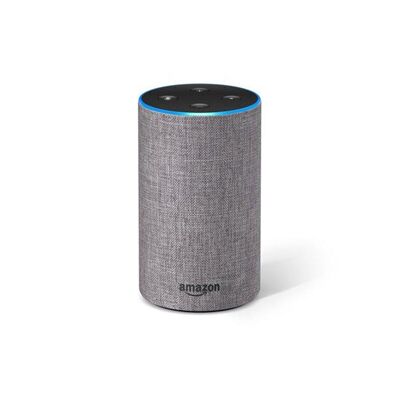 The millions of physical appliances all over the world that are linked to the network, collecting and transmitting data are all IoT. Luckily, due to the inexpensive processors as well as wireless networks it has become viable now to convert anything from a switch to a coffee maker into an IoT assortment. You must have heard about smart speakers such as Amazon's Echo and smart fridges and thermostats that also helps in keeping the elder generation of your house independent and also to stay in touch with their family just with a simple voice command functionality.
Advantages of IoT
The ingenious IoT has boosted our M2M (machine to machine) interaction. Because of it physical appliances remain in mutual contact with lesser human intervention, greater automation and higher operational efficiency. Moreover, since IoT systems are efficiency driven it saves both resources and also money. It offers you everything from convenience, time management to cosy and improved living style. Some of the advantages of IoT from the viewpoints of a customer and a business have been separately listed below.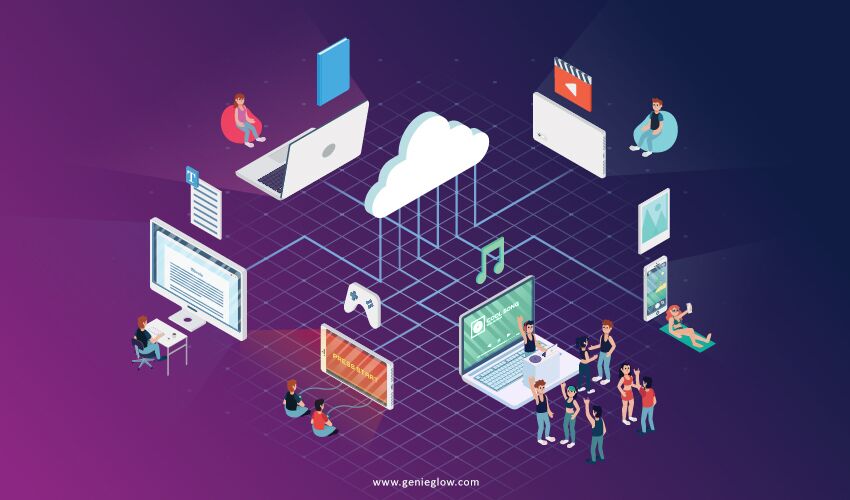 From The Viewpoint Of Customers
You get responsive services that can view, learn, estimate and respond to individual needs.
IoT has a shorter feedback loops.
It is more convenient and saves valuable time and money by automating tasks.
IoT ensures an enhanced experiences in consumer activities like cooking.
Needs less capital and hence offer less barriers to market entry.
IoT products help you to know more accurately about yourself.
IoT helps to take care of offline safety and security issues easily.
IoT gives you the ability to control everything by a simple remote control.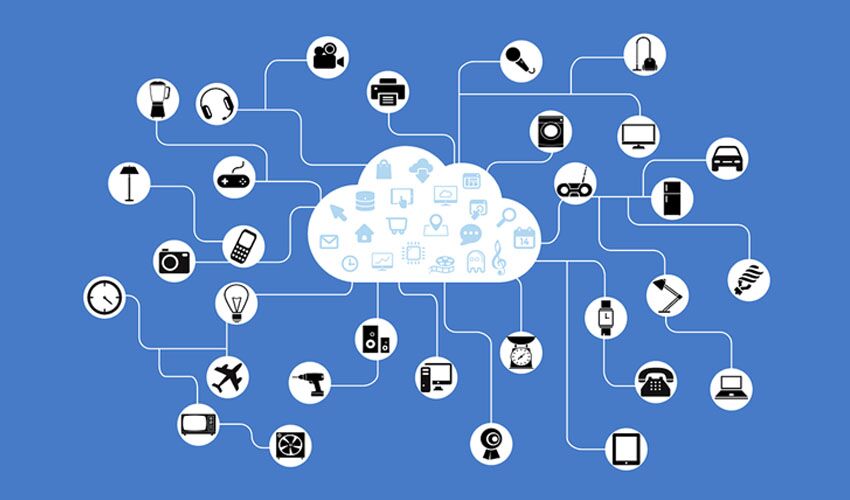 From The Viewpoint Of Business
IoT is the best way to reduce operating costs
IoT enables you to understand consumer behavior better by getting greater insight into behavior.
IoT considerably improves productivity and enhances efficiency to ensure maximum profits.
As marketers and advertisers, IoT provides unlimited scope to respond to your clients needs with better product feedbacks and relevant campaigns.
IoT also means improved customer service and enhanced user experience.
For data lovers who know how powerful data is, IoT is the humongous data juggernaut that supplements the huge big data pool and help you take tactical as well as operational decisions.
How an IoT System securely works?
IoT seems to be better than reality. However, before taking advantage of IoT, you must know how secure it is. IoT involves connecting millions of devices or data points on the internet.
Hence, the security of IoT is extremely essential due to its expanded attack surface. Hence, IoT security is a high priority and crucial aspect for the future well-being of the internet ecosystem.
For consumers, this implies following just the basic security best practices. These include timely change of default security passwords and blocking of remote access when not required for a device's functionality.
For vendors and device manufacturers, you should keep the following steps in mind.
Proactively notify your users and make them aware about outdated software/OS versions and help them to keep up-to-date.
Enforce smart password management for safer accounts.
Disable remote access to a device, unless it's absolutely necessary.
Implement strict access control policy for devices.
If you keep the above things in mind and focus on providing premium traffic filtering services, you can easily fulfil client requests for authorized and authenticated clients to reach their APIs.This is the best way to secure your users against online threats and effectively handle multiple usage from different devices. Hence, if you choose the right manufacturer, there are almost no chances to be compromised in terms of security.
The Wide Gamut of IoT
The ambit of IoT is so extensive that it can also include retailers, construction industry, oil and financial segment as well
After all banking upon IoT, helps to make faster the internal procedures and help businesses to raise their revenue by making possible a quick understanding into a customer's details. This further helps in boosting up-sell as well as cross-sell warnings.
The primary requirement of IoT relates to intelligent and smart communications with our ecosystem and make individuals aware about the provided information. The business world is in a whirlwind of competition and brands are devising strategies based upon the current trends in the IoT to match up to their competitors. In fact they are employing every tactics as a part of their strategy to retain the customer base and brand identification as well. Some of the most preferred sectors that IoT is being most used are.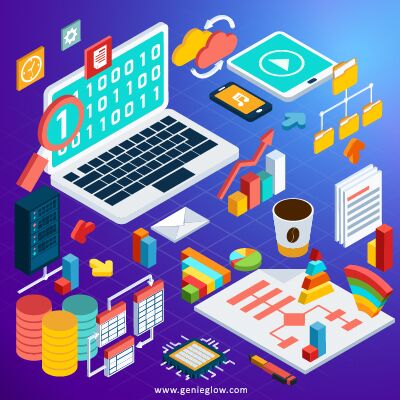 IoT and Transportation Segment
The transportation segment is a sector that requires a smart mechanism to handle its resources properly. It can be extensively used to supervise road traffic, keep watch of accidents, weather conditions and interact with various smart camera to exchange such data. By sharing this information with the traffic system of another city that also shares their personal information by using their intelligence mechanism builds a large system out of a macrosystem of incredible volume of data.
Manufacturing Segment And Use Of IoT
The main concept of utilizing IoT gadgets in the manufacturing segment is of fixing sensors to devices and gathering information from customers. Such data can be utilized for guiding customers on predictive maintenance of resources. Moreover, adopting such IoT tools also upgrades the operational efficiency that assists in the daily operations of an enterprise and maximize their production, product quality and also provides safety.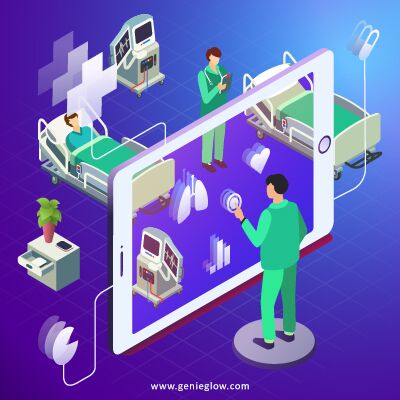 Medical Industry Uses of IoT
IoT tools have assisted physicians to monitor their patients from a remote setting and suggest medications based on the information tracked. These devices also help in emergency situation as doctors can prepare for operation beforehand due to the previous medical information of their patients being already available.
IoT devices also help a customer's travelling experience as the hospitality industry can make its use to make their stay cosy and comfortable. In hotels, the customers are provided face detection identity's so that they face no discomfort upon their arrival and are immediately identified by the hotel staffers.
In the coming future, there is possibility of hotels equipping sensors into the rooms and cameras that captures emotions of the customers. Suppose, the guest is experiencing cold, the room will adapt to a warmer temperature upon personalization.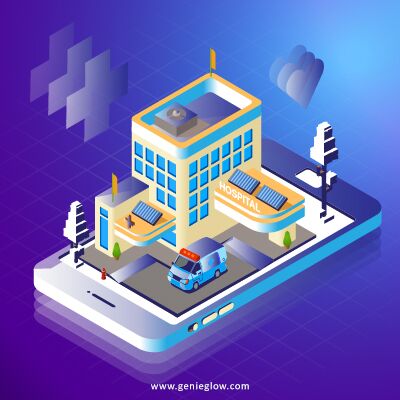 Big Data And IoT
Data becomes a significant aspect when devices get interconnected and there is data sharing. It is this data that plays an integral role in decision making and operational efficiency. The IoT creates huge data volume and acts as a primary driver of big data assessment because it permits firms to generate vast sets of data and evaluate it. Like providing a manufacturer with huge chunks of data about how their elements behave in real situations can guide them to make intelligent decisions and also make improvements.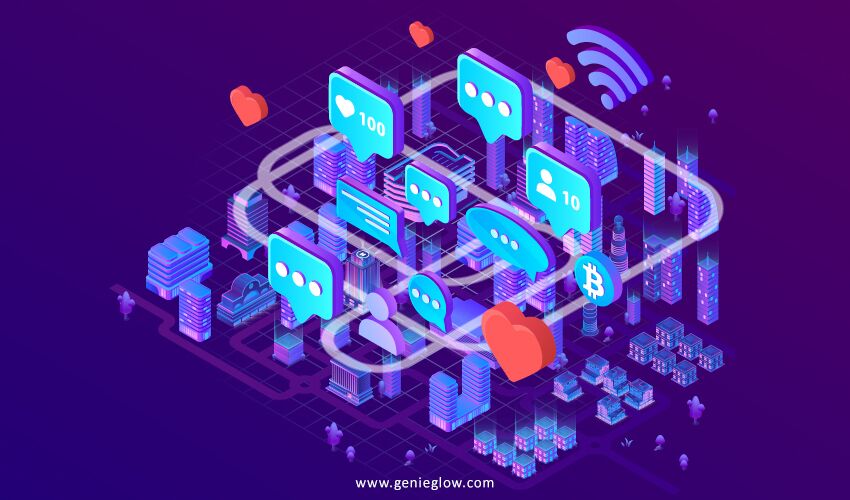 IoT serves as a modern platform or device that helps to streamline customer engagement and facility in a remarkable way. After all, forging real-time communication with users is a preferred approach that is resourceful for both your brand and its users. IoT denotes connectivity and interactions made in real-time. Here, since machines or physical gadgets easily get linked with other devices, operations as well as individuals it becomes easier to make communication possible within a network. With IoT being such a powerhouse, according to market estimates all the big players in the market like IBM and Microsoft have already used IoT.
As the trend emerges, the prospect of digital would be human-centric and the main game changer will be voice technology. With the growth in connected devices, our lifestyle and working setups will be swarmed with smart items. Let us get set to enter the age of smart things.