When Mark Zuckerberg along with his fellow Harvard College roommates and students, Andrew McCollum, Chris Hughes, Dustin Moskovitz, and Eduardo Saverin launched Facebook in 2004, even they were not aware of its mass potential to change the way businesses reach their clients. 14 years later in 2018, the most popular social media platform in the world, Facebook caters its services to approximately 2.23 billion people every month. With such a huge user base, there is no denying the fact that Facebook is indeed the best platform to showcase and promote your business.
Moreover, Facebook supports a diverse range of users, that come from different spheres of life. Hence, as a business, Facebook is the safest bet as your targeted audience is definitely using Facebook. Moreover, your competitors are using it too and they are there for a few exclusive reasons that cannot be ignored. However, before that let's take a look at what Facebook Advertising is.
Facebook Advertising – Go Beyond Limits
With over 6 million advertisers, Facebook Advertising has no boundaries when it comes to the scope of promoting your products and finding the right audience. Now, if you're new to Facebook, you may have issues believing the facts and understanding what and how actually Facebook marketing works. Hence, here is the Facebook Marketing Guide for you that will help you to understand if your business is ideal for Facebook ads.
For people who are accustomed to what Facebook is, Facebook Advertising includes services that allow you to promote your Facebook Page, individual posts on your Page, user actions and even your website. The best thing about Facebook advertising is that it focuses on native ads targeted on the basis of your demographic, location and places ads as per the interest of the users or profile information. Its simple, straightforward and customized, which are the most essential aspects to grab the attention of your prospects and convert them into loyal clients.
How Do Facebook Ads Work?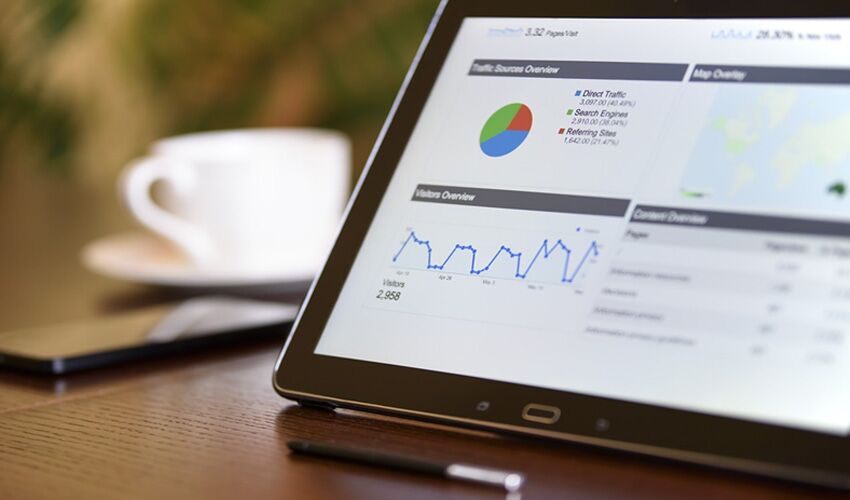 Facebook ads work in a simple way and target users based on their demography, interests, location, and other relevant profile information. Facebook gives you flexible options to select and modify these options as per your requirement. However, before this, you need to design the ad. Remember the most essential and important part of your advertisement is a compelling image and a brilliant copy, that encourages your users to take actions. For more information on creating ideal ads for your business, you can refer to this blog, 'A Deep Dive Into Facebook Advertising'.
Facebook Advertising is one of the best forms of online marketing mediums. This is because of its flexibility as per different budgets. You just need to estimate your budget, create your advertisement and then bid for a number of clicks or per thousand impressions. These ads are displayed on the sidebar on Facebook.com as per the interests of different users. Moreover, you get other advertisement options to drive greater engagement and brand awareness that help you generate a direct response from users to make a sale.
How to Target Facebook Ads
Facebook ads are highly customizable and enable you to focus on your targets easier than any other medium. However, most marketers commit the mistake of not targeting their customers accurately even after the incredible options. Some of the most important factors that enable you to customize your targeted audience on Facebook are.
Location
Age
Gender
Interests
Connections
Relationship Status
Languages
Education
Workplaces
These options are extremely useful and can be customized exactly as per your business needs and audience. The audience with the highest conversion rates can be found for your business if you can set the location, age, gender, and interests to the right aspects. This is the best way to target your audience and show them relevant products that they feel they need to buy.
What's better is that even if you are unsure of the criteria you need to implement, you can go experimental for the first time and then expand or contract your criteria as per the results generated. Hence, even if you don't know your particular audience, you can safely invest in Facebook ads with a wider idea and go for broader categories like hobbies, interests or events. And if you already identify your target audience, it's as easy as it can get. You simply need to enter the various aspects of your audience and launch your business advertisement after bidding as per our need. To know, how to bid smartly, read below.
Bidding on Facebook Advertisements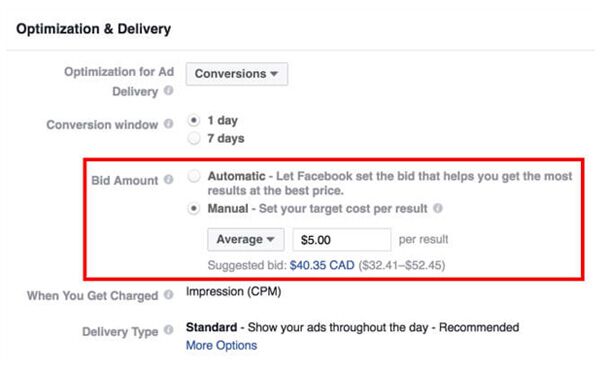 Whenever it is about advertisements, bidding with a strategy is always more effective than just estimating things. This is exactly what is the difference between a failed test and profit. Facebook asks for bidding suggestions when you have created an advertisement. To get the best results, keep your bid at the lower end of the range it shows. Now, all you need to do is observe the CTR (Click Through Rate) and modify your bid accordingly. If you get a high CTR, you need to decrease your suggested bids. If you get a low CTR, you will have to increase your bid for each click. Hence, you can optimize Facebook advertisements accordingly and work towards enhancing your CTR even more.
Additionally, you also get to know your reach better through an elaborate chart that shows the size and fulfillment of your targeted audience for individual campaigns. This makes it easier for you to decide the next step you want to take for business upliftment and marketing. In a nutshell, if your advertisement is doing good, but not reaching your targeted audience, you need to extend your bid for more clicks. On the other hand, if you are getting across the right audience, increasing your bid, will increase the number of times your advertisement will appear on user profiles.
Final Words
Now that you know everything about Facebook advertising, you can create your first Facebook advertisement by clicking on this link. The only thing before using Facebook advertising that you need to remember is that the greatness of a marketing channel depends on how easy it is to use and how you use it to your advantage.
Facebook Advertising is undoubtedly super easy to use. However, making proper use of this 'digital blessing' completely depends on you. Hence, remember to use compelling images, target specific interests, analyze all the insights, be flexible at all times and be patient as it will take you a week or two to understand how to optimize Facebook advertising for your business.
If you have any suggestions, feedback or questions related to the generation of an ideal and continuous flow of users from the world's largest social network, you can comment below.