Email Marketing is the new trend in digital marketing that has become quite popular for its effectiveness and amazing results in generating leads for a business. Many experts turned into core tactics of email marketing strategy for the success of their B2B Business and they benefited from it as well. In this topic, we will discuss what is email marketing, how to do the email marketing to reach the targeted audience to generate income for you, advantages and disadvantages of it, and types of email marketing and the best tools to perform email marketing for your business.
What is Email Marketing?
How can you generate leads for the business? There is only one way to do so, which is Email Marketing. Email Marketing is nothing but doing promotion of the services and products online by sending newsletters and emails to different companies to reach to maximum people in a targeted way within the budget limit. With the help of this, they can achieve success in delivering a higher return on investment and revenue back to their business.
There are a number of marketing techniques to take your business to different heights, but email marketing has shown a proper and strong base to remain one of the powerful channels available in modern marketing strategy. This strategy is very not only helpful in increasing your brand awareness among your visitors, but will also reap your more leads.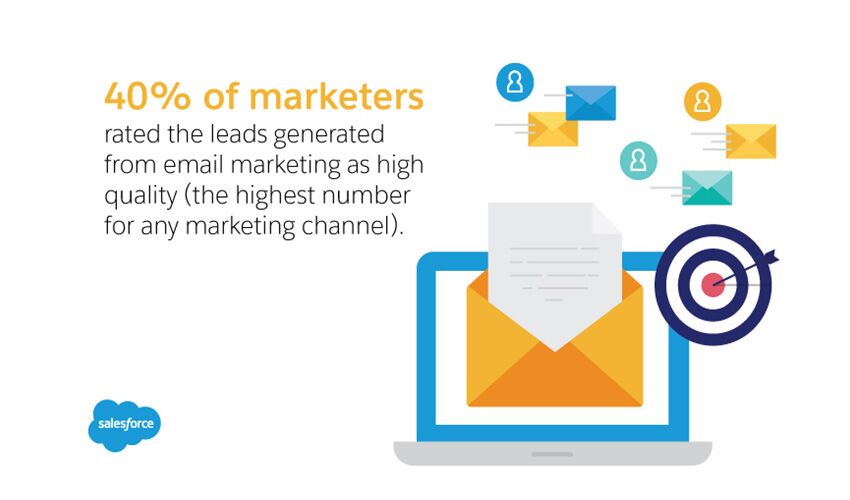 Why Do You Need Email Marketing?
Email is the tool which everyone uses every day to reach maximum people around the world in an efficient way. Most of the top most companies of marketing believe that email will be the topmost channels for growing their business in the real market.
Email marketing is the perfect fit if you want to reach a maximum audience in a short span of time. According to Forrester, "people are twice as likely to sign up for your email list as they are to interact with you on Facebook". Email Marketing is by far the strongest strategy to engage, attract and connect profit and sales for the business.
How does Email Marketing work?
In this section, you will get to know each step of how email marketing is done. After understanding everything, email marketing campaigns can be solely run by you. How to set up an email campaign is a bit tough to understand, but if you have your own website just put a signup form on it. Get some input Emails through this sign-up form. In the end, you will be able to send some sample test emails to them.
Major Benefits Of Email Marketing
Email marketing, if performed in a well-structured manner can result in a number of benefits for a business. These can be:
Brand Awareness Increases:
Whenever you send an email to your potential visitors, you expose your business and your brand awareness to them. A smartly designed, strategically planned and targeted email will definitely build your business's value.
Improved ROI: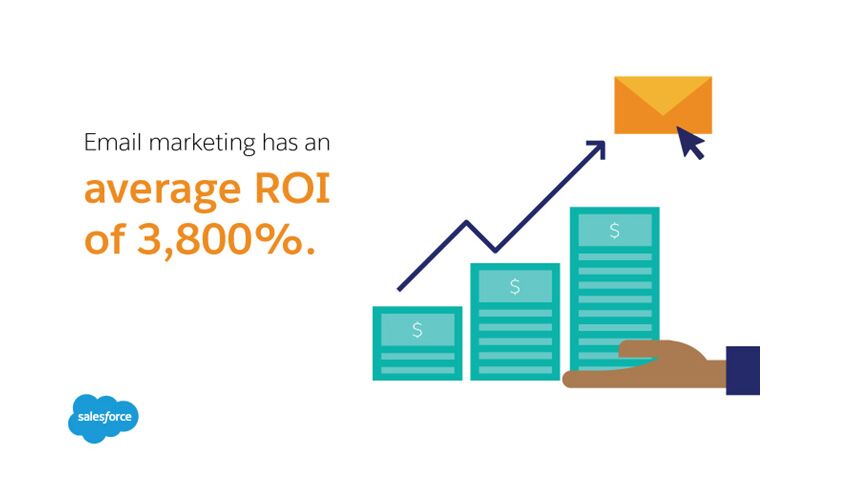 One of the major reason business invest in email marketing is the return on investment they will receive. According to The DMA, The ROI for email increased from £30.03 for every £1 spent in 2016 to £32.28 in the year 2017.
Thus, one of the very effective benefits of email marketing for a business is the fantastic return on investment.
Reaching a Global Audience:
Email Marketing is a great platform to let you instantly send an email to thousands of people across the world from just one place.
No doubt, social media can help you reach a large audience, but you cannot know who is actually reading your message. Thus, you can easily reach a global audience in the best manner possible via Email Marketing.
Easily Measure The Growth
Yet another major benefit of email marketing is the capability to measure your business's growth. Most of the email marketing software will provide you the option to track your open rates, click-through rates and conversion making it easier to measure the growth of your campaign.
You can easily know what wrong you are doing, and how you should improve upon it.
Low-Cost Advantages
Email Marketing is efficient and cheaper than any other mainstream marketing channels. In email marketing, you do not require any print or postage cost, and no fees are paid for any sort of advertisement.
There will be a small expense for sending a number of emails at a time, but it is less as compared to what you pay using other marketing techniques.
Thus, marketing via email can be a really successful as well as engaging tool to convert your potential visitors into leads by just one well-drafted email.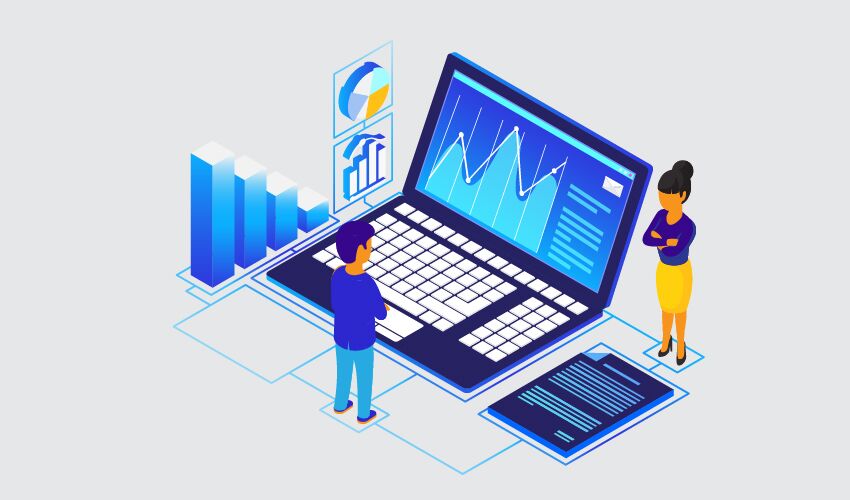 Types of Email Marketing
Every industry uses specific types of emails but in general, they fall into the categories mentioned below:
Newsletter Emails – The most common type of email is newsletter email as it has no limitations for sending. An email newsletter can include each and everything or can talk about anything about your company. It's the best way to connect your reputed clients. By introducing this type of email into an email marketing plan will add almost everything into it – Link to surveys, Published contents, offers, and discounts. These are ranked fifth according to the statistics t for receiving receive most of the emails on mobile devices.
Dedicated Emails – These primarily focuses on a generic topic: offer or latest launch of the products to seek the attention of the customers. In this, you don't do direct sell with the customers but instead, you can broadcast news about your product.
Digest Emails – These are simplest forms of newsletters. They include a list of emails so you can say they are email list versions. It's easy to automate, consume and create the process.
Welcome Emails – The first person which will receive an email after subscribing will be a Welcome mail. They can neither block you nor put you as spam because they have already subscribed to it. Giving a personal touch with this type is an important task. Keep your message short and simple with a personal touch as the first Impression leads to the last impression.
Anniversary Emails – This type makes the customer happy that you take care of them. Create Birthday and Anniversary emails using data and segmentation to get to know where your receiver is live. You can make special offers on different occasions. Provide specific deals to that person on that specific day.
Nurturing Lead – This is the most unorthodox type of emails as you can get higher ROI if done properly and smartly. With this, you can target some of your specific customers which ultimately turns down into leads.

In these, you can tell the person about a service or product or latest offer you are offering. Also, you can tell them why it is most beneficial to them and what advantages they might be getting from the product.

Conclusion

Internet Marketing has emerged as one of the effective mediums for communication. Of them, email marketing has emerged to the specific audience in specific limit and using limited resources. Whether the industry or company is B2B or B2C, this strategy can gain impressive outcomes for brands if executed in proper steps and strategy. Utilize best practices of email marketing campaigns to help to reach your users and foster business growth to new heights.